Faculty Directory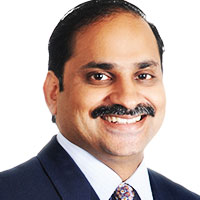 Dr. Pradip P Chatterjjee, Director
Education
B.Sc., D.C.P., MMS (SPJIMR)., M.B.A.(Fin)., PGP Ex-(IIM-C)., Ph.D.
Dr. Pradip P Chatterjjee, Director, Pillai HOC Institute of Management Studies and Research, is an alumni of the prestigious Indian Institute of Management Calcutta, (IIM – C) and S.P Jain Institute of Management Studies and Research (SPJIMR).
Dr. Chatterjjee has completed certification programs under these prestigious Institutions namely: Harvard Business School on "Leadership" ; National University of Singapore (NUS) on "Effective Communication & English Literature" & London Business School under the London University, UK, on "Brand Management".
He has held the positions of President and CEO of MNC conglomerates and Indian Organisations for 23 years. In his last assignment, he was the CEO – South East Asia Pacific, for a Fortune 50 conglomerate company. Prior to that assignment, he was the President of Prabhudas Liladher (PL) Group and Senior Vice President and Retail Head (Angel Broking) apart from other senior and Board level positions. He has travelled widely and has dabbled in handling business generation, strategy formulation and implementing control mechanisms across the globe. He has a passion for teaching and has been a faculty for the past 20 years in various management Institutes.
Dr. Pradip P Chatterjjee is also an International Consultant for Gerson Lehrman Group, Worldwide and advises clients such as Prudential, Nikko Tokyo and other International clients.
Dr. Pradip P Chatterjjee has received the "Outstanding Research Paper" award from Mumbai University in 2014 and he is a regular speaker at National and International Forums.
Dr. Aditya Sontakke
Education
Ph.D. (Finance), CA, MBA (Finance), M.Com. (Accounts), M.Phil. (Management), SET (Commerce), DFM (Financial Management), Ind AS certification of ICAI
Prof. Aditya Sontakke is a Chartered Accountant from The Institute of Chartered Accountants of India by profession and has rich industrial and academic experience. He handles subjects like Advanced Financial Management, Cost Management, Security Analysis and Portfolio Management, Mergers and Acquisitions, Financial Accounting etc. As a researcher, he has published and presented research papers in various national and international conferences. He is a faculty at PHiMSR and teaches Finance related subjects. He has published Six books in the area of finance and accounts such as, Simplest approach to Derivatives, Simplest approach to Forex, Simplest approach to Financial Management, Investment planning specialist, Retirement and Tax planning specialist, Risk and Estate planning specialist.
Dr. Aditham Bhujanga Rao
Education
M.A., L.L.B., Ph.D., M.I.M.A
Few people can hold a candle to Dr. Aditham Bhujanga Rao in the field of Education and Research. After obtaining M.A., L.L.B., Ph.D., he started his praise worthy career and has now over 37 years of experience in teaching graduate and post graduate students for B.Com., M.B.A., M.M.S., D.B.M., M.P.M., M.Phil. etc. Moreover so far, as many as 50 students secured their 'Doctorate' degrees under his research guidance. He is the member of many Institutes / bodies / committees in the field of education and enjoys excellent reputation. Apart from many articles for various journals, he has authored as many as 15 books, some of which have been recommended as textbooks in Universities and has been associated with PHiMSR as a faculty, imparting quality research based inputs to students.
Sanjiv Vaidya
Education
B.Tech.(Hons) in Electrical Eng. IIT Kharagpur/PGDM-IIM (C)
Prof. Sanjiv Vaidya has completed his B.Tech. from IIT Kharagpur, he has successfully completed his PGDM (MBA) from IIM Calcutta. He has worked for over 25 years in various industries across diverse geographies in India and abroad with leading Indian and Multinational Corporates. Worked in senior and board level positions with companies such as Godrej, Tatas, Tektronix, Shapoorji Pallonji, Haworth and in varied verticals ranging from Engineering, Consumer Durables to Consulting. Currently associated with PHiMSR as a faculty and teaches MMS & PGDM students.
Dr. Celina Joy
Education
A.C.A., Ph.D., M.Com., M.B.A.
Prof. Celina Joy is a Chartered Accountant from The Institute of Chartered Accountants of India. She has completed her Ph.D. in Management from Mumbai University, M.Com. from Mumbai University and M.B.A. from Bharatiar University. She has 18 years of industry experience in the field of accounts, finance and operations in the hotel industry.
She was the Chairperson of Mahatma Education Society's Research Forum from 2014 to 2018. She is an Executive Committee member of Soroptimist International Bombay Chembur, an organization that works for the welfare of women. She is the Academic Co-ordinator of the PILLAI/FIFA/CIES Executive Programme in Sports Management. She teaches accounts and finance subjects in PHiMSR.
Wilson David
Education
B.Com., PGDMS/DPM&IR/MBA-HR
Prof. Wilson is post graduate in Management, having specialized in Human Resources Development and has over 20 years of experience in Human Resource, Personnel Management, General Administration, with reputed organizations in both manufacturing and corporations. Successfully led teams of HR personnel who instituted best HR practices on recruitment techniques, cost effective training and development, performance management, training and development, organization development, etc. Well conversant with ISO 9001, ISO 14001, etc. initiatives. Have been teaching at Pillai HOC Institute of Management Studies and Research, subjects like Human Resource and Industrial Relations.
Dhananjay Mallya
Education
B.Com, C.A.
Prof. Mallya is a Chartered Accountant with 30 years post qualification experience. He has also completed diploma in Financial Engineering and Risk Management from UTI Institute of Capital Markets. He has worked in the finance department of Public and Private sector companies in India and the Gulf region. He has been associated with PHiMSR as a faculty teaching finance subjects.
Ulhas Joshi
Education
B.A. (Hons.) PGDM – IIM (A)
Ulhas Joshi graduated from Mumbai University in 1975 (University 1st rank-holder) and thereafter, he successfully completed his PGDM (MBA) from IIM Ahmedabad (1977). His over 40 years of Marketing & Sales management experience spans across the triple high potential sectors – Fast moving consumer goods (FMCG), Pharmaceuticals and Consumer Healthcare. He has held senior positions at leading multinationals like P&G, Colgate Palmolive, CPC International, and Global Indian companies like Piramal Enterprises Limited, Unichem Laboratories, Micro Labs and so on. Currently, he is Director at Stratex Enterprises, a Marketing, Sales & Distribution advisory firm, focused on FMCG, Pharmaceuticals & Consumer Healthcare sectors, and that engages in both – crafting strategy, and ensuring execution.
He is associated with PHIMSR, teaching in Marketing courses, and is also Visiting faculty at IIM Ahmedabad.
Amit Kumar Ghosh
Education
B.Sc., MBA-Finance, MBA-Marketing, Dip in IPR
Prof. A. K. Ghosh was working as General Manager – Elder Pharmaceuticals Ltd. & now is entrepreneur who has set up his own pharmaceutical manufacturing & marketing organization.
Mr. Ghosh has completed his MBA (Finance) and MBA (Marketing) from SIESCOMS, Mumbai and also Diploma in Intellectual Property Rights (IPR) from Institute of Pharmaceuticals Management (IPM) Mumbai, coupled with Post Graduate Diploma in Drug Regulatory Affairs from IPM. With enriched experience of nearly 28 years he had been managing entire Manufacturing Operation, Profit Centre Operations, General Administration and Team Management at various Pharmceutical Organisations and currently at Elder Pharma, a public limited company.
Krishnendu Ghosh
Education:
B.Tech.
Prof. K. Ghosh was in the field of IT and telecommunication for 34 years. He has successfully Implemented SAP and Satellite Network in ONGC. Since last 10 years, he has been actively involved in teaching.
Nishant Thakre
Nishant, with over 20 years of strong experience in Strategy, Marketing, communications and Sales, headed respective roles in Many organizations. He has worked with Voltas Ltd., Ion Exchange India Ltd., Calderys and demonstrated enhanced brand equity through powerful strategies, Business process Reengineering, innovation in CRM, key account management for domestic as well as for international Markets. Nishant is a management graduate from Jamnalal Bajaj Institute of Management Studies. He has successfully formulated and implemented blue ocean strategy in many organizations. Designing Innovative and effective corporate marketing plans including Digital Marketing, Ads/Articles/exhibition and response measurement, ATL and BTL activities has always remained to be his area of interest. Nishant is passionate about Market research be it primary or secondary, developing new SBUs and Budgeting for them. He is quite effective in identifying gaps in the product/service basket, identifying new markets and establishing the product and eventually a brand. He is as well visiting faculty at various B schools. Theory of constrains (TOC), is another area Nishant is passionate about. Over the period, he has worked to identify and shift bottle necks from various other functions and departments to his core, which is Marketing, Communications and sales. Nishant's success has also demonstrated through betterment of market share. He have implemented concept of various novel marketing initiatives and also devised novel revenue generation and measuring techniques for various marketing activities. Nishant have thorough knowledge of Engineering in various fields and equipments and is leading small to big size team and motivating them to achieve short term as well as long term organizational as well as personal goals. A nature lover, travel freak, enthusiastic faculty, passionate photographer, athlete and a marathoner as well resides in him.
Kamlesh Jain
Education:
MRICS, ACA, MBA, CTM
In more than 20 years of experience in building successful teams / businesses in the Financial Services and Investment Banking industry. He has managed large businesses with over $15 billion transaction / book value and was part of some landmark transactions in the Investment Banking industry. He has built / managed teams of over 400 professionals and has an ability to motivate / drive teams for high performance. He was Finance Head at Goldman Sachs India Broker Dealer, Head of Equities at Nomura, Head of Global Real Estate Group at Lehman Brothers, Head of Strategy and Capital Markets at Global Realty.
Anil Suvarna
MBA Finance, FINRA Certified London, Six Sigma Green Belt.
Financial Consultant and Trainer with 15+ years of experience in Consultancy Services, having rich experience in the following Financial Market Domains – Fund Accounting, Fund Administration, Transfer Agency, Mutual Funds, Fixed Income, Merger & Acquisitions, Corporate Restructuring, Corporate Finance, Risk Management, Financial Modelling, Derivatives.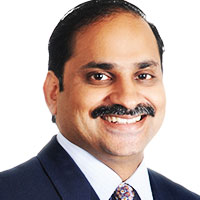 Subramaniyan
Education:
B.E.- Electronics and Communication
Diploma in Electronics and Communication
He was a Product assurance leader with 22 years of experience. He established quality assurance practices at GEP, Information Mosaic and Sapient. He has Set up QA organization from the ground up and managed a team of 150 members. Worked on Cloud based Multi-tenant architecture. He has rich expertise in Procurement, Capital Markets, Banking and Financial Services, Energy Trading, Telecom domains. Hands on Automation tools such as Selenium, QTP and Built Own Frameworks. He has worked with global clients such as, Exxon Mobil, Kellogg's, Prudential, Bank of America, Citi Bank, UBS, Singapore Stock Exchange, Chevron, TD bank, Sprint.
Madhukar Joshi
Science Graduate with Post -Graduate in Law from Mumbai University with bright academic career, currently working as 'Management Consultant & Labour Law Advisor.' I possess rich and proven experience of over three decades in the field of HRM and particularly Industrial relations & Labour Law function in Companies like GlaxoSmithKline Pharmaceuticals, Godrej Soaps GSK, Raptakos Brett & Co Ltd, Muland Limited, Calico Limited etc. I worked as HR Manager, My last employment was with GlaxosmithKline Pharmaceuticals for 15 years, as Senior I.R Manager, Corporate and responsible for managing Company's Legal & I.R function across the Country.
In addition, I am being working as Management Consultant & Labour Law Advisor and provide professional consultancy services such as Legal Drafting, Enquiry Officer in departmental enquiries , Legal Audit., Liasoning with Govt. Authorities etc. Further, I also conduct training programmes / workshops for industrial organizations on various Labour Law & I. R matters.
Hitesh Kaiser
Education:
MMS (Finance)
Hitesh is a Risk Management and Consulting professional with over 13 years of experience in Risk, consulting, advisory and project management. He is currently working a s a VP in Risk Management of a large multinational Investment Bank.
Prathamesh Veling
Mr. Prathamesh Veling started his career as a Market Research & Analytics professional further developing his expertise in area of Consumer Insights, Social Media Analytics, Innovation Analytics, Formulation of Business Strategies, Restructuring of the Organization, Business deal formation, Consulting etc. His basic qualification B.E. Instrumentation and MBA Marketing, but he believes in the philosophy of continuous life-long learning, which has also made him explore different areas by doing an M.A. in Economics, M.A. in psychology, and currently is pursuing a Ph.D. in the area of leadership.
Mr. Prathamesh decided to starthis entrepreneur journey in July, 2017 by incorporating a Training & Development company with the name of Magic Institute of Excellence. Through this company, Mr. Veling has trained more than 5000+ students for 3000+ hours across India and has helped people to transform their mindset towards education.
Nikesh Khurade
Prof Nikesh Kurhade, M.Sc, PGDM / MBA in Marketing, Qualified SET in management.
Prof. Nikesh has around 10+ years of industry experience in market research, strategy, consulting, data analytics. He worked with esteem organizations like Nielsen India, IQVIA consulting group and Bajaj group. where he managed different consulting assignments on new product strategy, market Entry, consumer profiling and segmentation, brand health tracking, market sizing, campaign effectiveness in both B2C and B2B domain.
His primary areas of interest are Business research methods, Marketing research, Consumer Insights, Data analytics, Marketing management and Product management.
Sheena Nair
Education
BMS, MMS (Finance)
Ms. Sheena has specialized in Finance during her Masters in Management Studies pursued from Mumbai University. She has an interest in teaching and handles subjects like Compensation and Benefits, Managing Human Resources and Planning, Competency Based Human Resource Management, Leadership. She has 4 years of corporate experience.
Vineet Murli
MMS (HR) Having 6 year of Corporate Experience.
Having 6 year of Teaching Experience in UG and PG. He teaches HR related Subjects.
Shreeja Joji
Education
M.Com. / PGDBA (HR)
She is a Post Graduate in Commerce with specialization in Business Administration and has 8 years of Industrial experience with leading MNC for Logistics and Insurance sectors. Her areas of interest are in Human Resource Development. Mentoring has always been her passion. she has presented and published research papers in national journals.