Mr. Ashwini Kumar Sharma
Ex-Deputy Managing Director, State Bank of India
Teaching Banking and Financial Services
At PHiMSR, you learn by doing. Each day, as you apply your learning, you accelerate your leadership capabilities. We call these capabilities PHiMSR Leadership Essentials. They are at the core of everything we do at PHiMSR and what truly differentiates our program.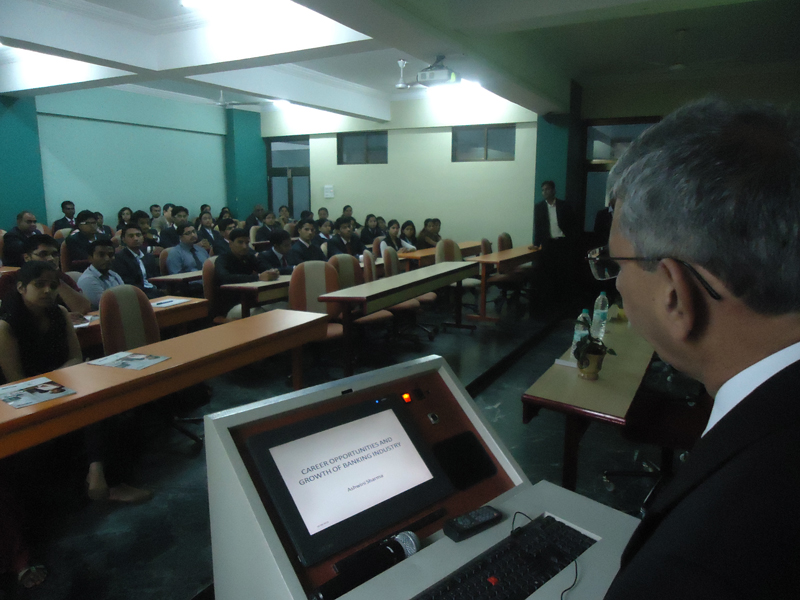 Embrace Complexity: In the real world, problems don't arrive in tidy boxes labelled marketing or finance. Our cases are written with real information – sometimes too much, sometimes too little – so you can learn how to uncover the critical details to make a sound decision.
Bias For Action: We emphasize action in all case discussions and always ask, "What would you do?" At PHiMSR, you'll learn that uncertainty always exists and leaders are required to step up to the challenge and make tough decisions.
Communicate Persuasively: Contribution is a required component in all courses. You'll learn how to present your ideas persuasively and defend them with confidence. Communicating in a way that's convincing, yet diplomatic, is a core skill you develop at PHiMSR.
Maximize Team Potential: Leadership is about identifying people's strengths, allocating tasks accordingly and keeping your team motivated to maximize performance. The ability to coach and inspire others is a critical skill and a strong focus at Ivey. Case preparation, reports and simulations are all structured around teamwork.
Manage Volume: Business demands that you have the ability to manage multiple tasks, prioritize conflicting demands and perform under intense workloads. In our rigorous Two-year program, you'll face competing deadlines and learn to make the strategic trade-off s required to thrive in any fast-paced environment.